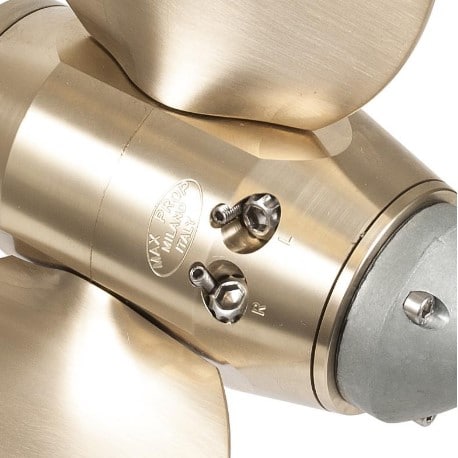 Prairie Fox is powered with a Craftsman Marine engine, build by Drinkwaard Motoren In the Netherlands. It is based on a Mitsubishi industrial engine and perfect marinized . Ever seen a engine with a bronze mixing elbow? Beside that it is very easy to find spare parts for this engine.
Behind the engine you will find a Twin Disc gearbox connected to a 30 MM stainless steel shaft that leaves the boat true a drip-less Volvo seal and finds in the middle a zinc anode and on the end a cutlass bearing(2018). The propeller what is connected to the shaft is a Max Prop Easy 4 blade (2018) with on the nose a fresh zinc anode.
The access to the engine is super easy. Move the stairs to the companionway and two panels in the back cabins (30 sec). Maintenance becomes easy , like changing impeller, V- belt, oil and fuel filter, checking oil levels and coolant. The sea water strainer is easy to reach, to check or the raw water pump is working properly.
Manuals and documentation: